Other Guitars
Go to the new Mark Knopfler Guitar Website
A National Style O from around 1937.
This guitar is featured on every album (Water of Love, Portobello Belle,
Romeo & Juliet, Telegraph Road, The Man is Too Strong,
When it Comes to You, No Can Do )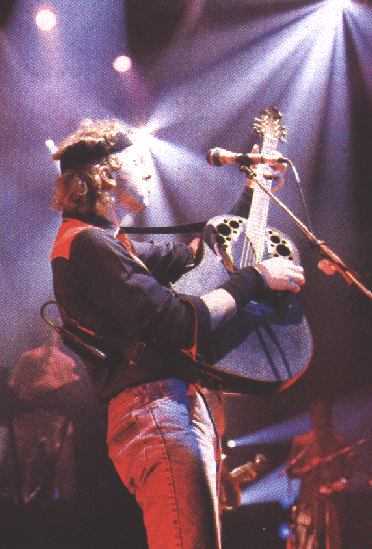 This is an Ovation Adamas, played on The Man is Too Strong live in 1985.
Mark bought it together with an Adamas 12-string and a
Custom Legend in 1979.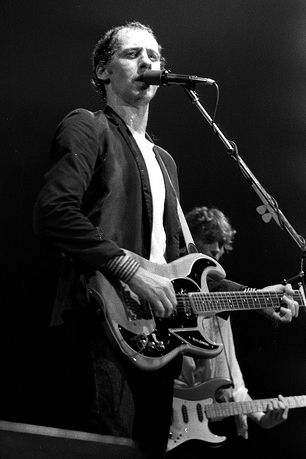 This Burns Baldwin 12-string was used live on Angel of Mercy in 1981.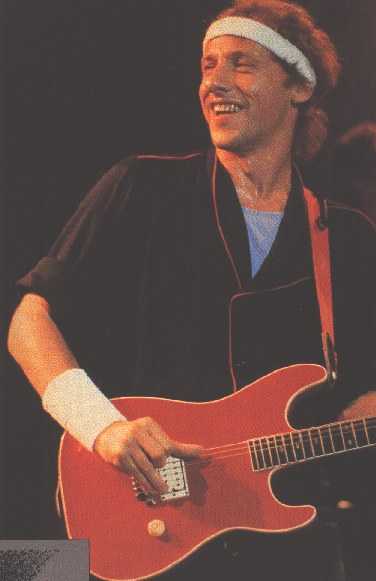 This Erlewine Automatic was used on Industrial Disease in 1982/83.
He calls it The Pig.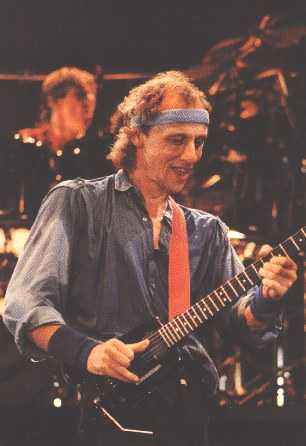 Mark used the Steinberger GL2 live on Money for Nothing and One World
during the second half of the Brothers in Arms tour.